Shopping Cart
Your Cart is Empty
Thank you for your business!
You should be receiving an order confirmation from Paypal shortly.
Exit Shopping Cart
A MUST READ FOR EDUCATORS AND
ANYONE WITH CHILDREN.
This site contains copyrighted material the use of which has not always been specifically authorized by the copyright owner. We are making such material available in our efforts to advance understanding of environmental, political, human rights, economic, democracy, scientific, and social justice issues, etc. We believe this constitutes a 'fair use' of any such copyrighted material as provided for in section 107 of the US Copyright Law. The material on this site is distributed without profit to those who have expressed a prior interest in receiving the included information for research and educational purposes. For more information please review Title 17, Sec. 107 of the U.S. Code. If you wish to use copyrighted material from this site for purposes of your own that go beyond 'fair use', you must obtain permission from the copyright owner.
THE THIRD INTERNATIONAL
AFTER LENNIN - BY LEON TROTSKY
The Draft Program of the Communist International:
THE PROTOCOLS OF THE ELDERS OF ZION-
It is Forbidden to mention the "Protocols of the Elders of Zion" (1905) without the Disclaimer that, of course, they are a "forgery" of Maurice Joly's "Dialogue in Hell Between Machiavelli and Montesquieu" (1864.) READ IT AND DECIDE FOR YOURSELF. IT SEEMS THAT EVERYTHING WRITTEN IN THIS DOCUMENT IS COMING TO PASS.
PROJECT FOR A NEW AMERICAN CENTURY "FLYER"
USS Liberty court of inquiry.
Kurt Zanders' Chickens... free screensaver
41 stunning pictures from the poultry artist.
With relaxing music by Beethoven. enjoy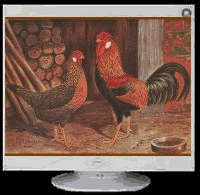 Download here >>> Kurt Zanders' Chickens.scr
Kurt Zanders' Chickens screensaver Part 2.
36 Images, same Beethoven music.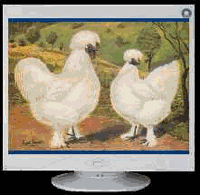 Download here >>> Kurt Zanders' chickens 2.scr
Space Screensaver for windows.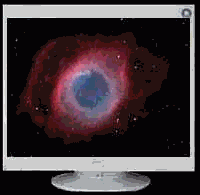 Over 100 images.

Download >>>> Space.scr

0

/